ADULT SPECIAL NEEDS
CIRCUS & MOVEMENT CLASS
After enjoying several experiences with class trips from Autism Ontario Zacada Circus School has decided to open a Circus & Movement class for Adults with Special Needs. The class will provide adults with special needs an opportunity to enjoy a creative outlet and to express themselves physically through music and movement with their peers. Our Instructors are all certified NCCP coaches and are excited about this new program.
The class will be a structured one hour class on Tuesdays from 1:30pm – 2:30pm. We will begin the class with an active warm up and stretch before trying up to 3 different apparatus per class.
Through the session we will rotate through the following circus activities:
TRAPEZE
TUMBLE TRACK
SKIPPING
JUGGLING

AERIAL SILKS
AERIAL HOOP
NINJA WARRIOR OBSTACLES
ACROBATICS
YOGA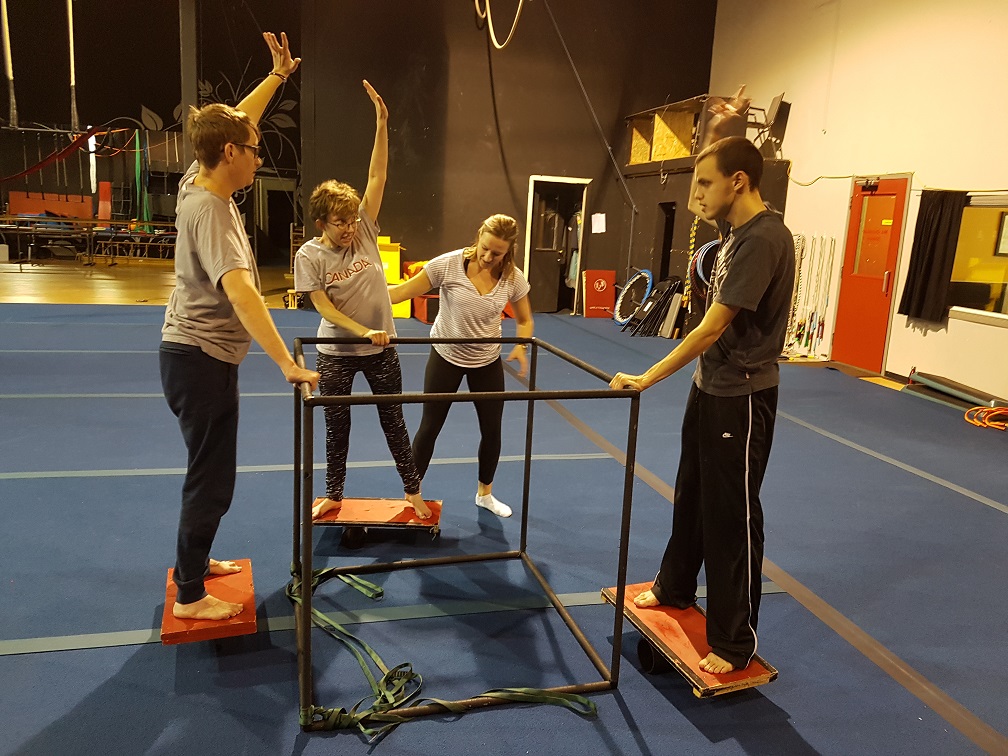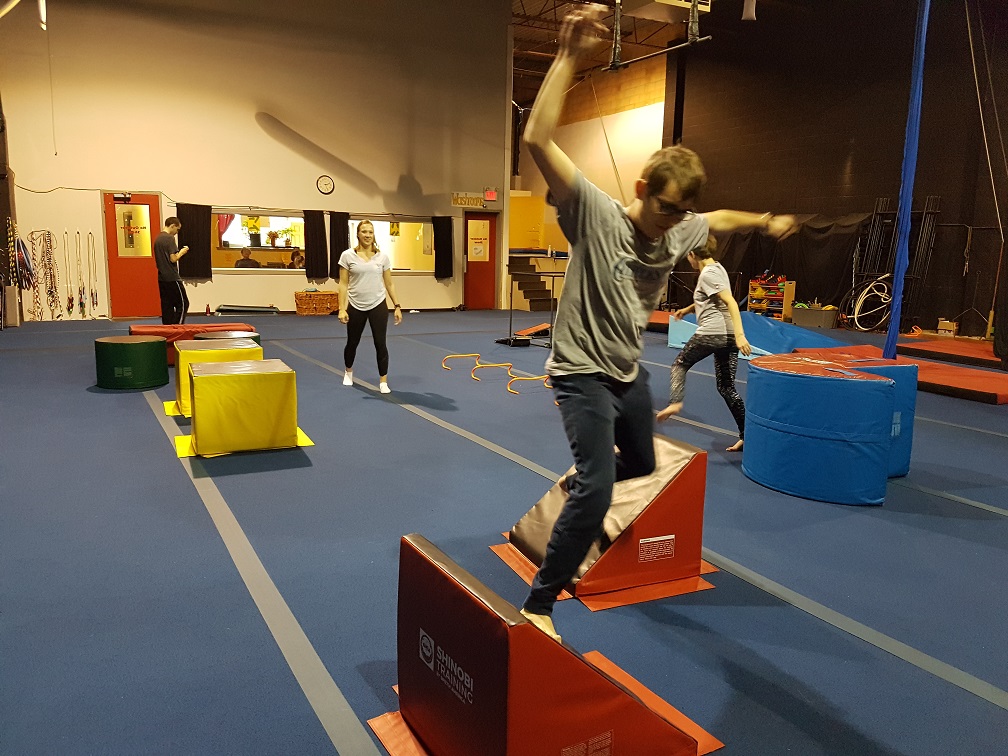 Our instructors provide a stress free social atmosphere that encourages each student to challenge themselves according to their individual needs. We want the students to leave the class feeling excited about their accomplishments, that they have had a good workout and have enjoyed their experience at Zacada. Support staff is required for any participant in need of extensive one-on-one supervision, free of charge.
( Students should wear gym clothes.  Please keep in mind that they need to move comfortably and they shouldn't have anything too baggy or hanging off of them.  Bare feet is best or socks with grip.
Potential classes starting in November.  Details to be posted late October.

Thank you for your patience.