Niagara (St. Catharines) - For Kids Age 6 -15 yrs
For Hamilton & Stoney Creek residents, visit our Hamilton classes page ›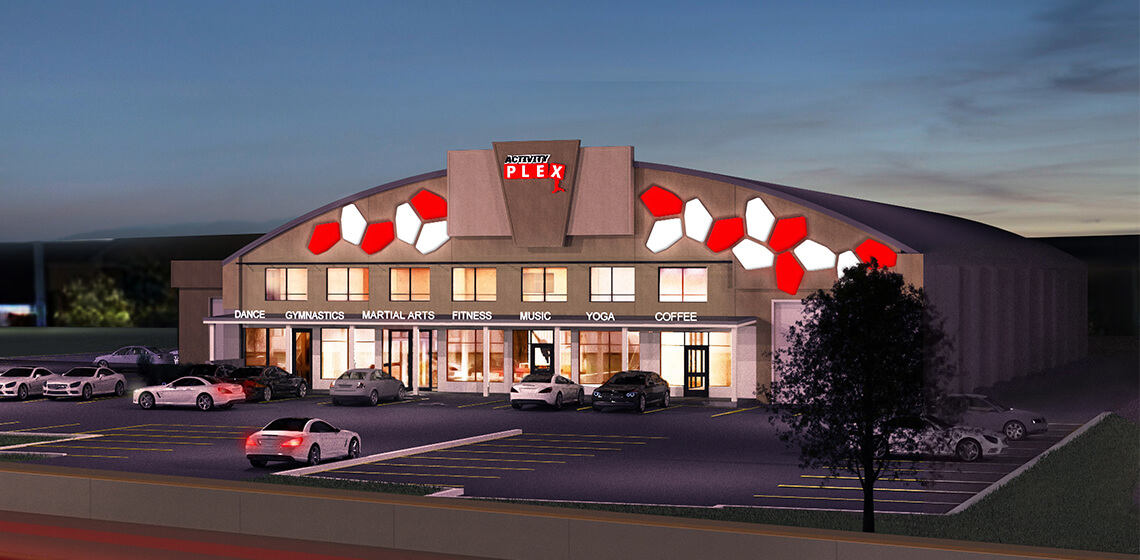 We are currently not running rec classes but they will be starting back up in September 2021.
Registration will open in August.

We are running summer camps in July and August though!!
Click on the camp page for more info! 
---
]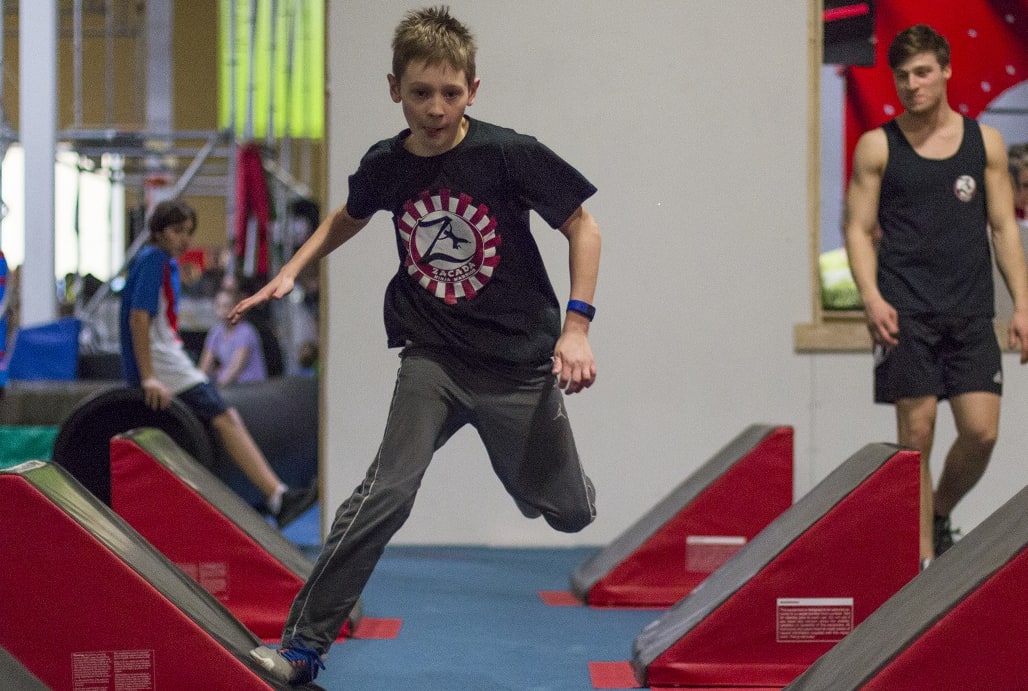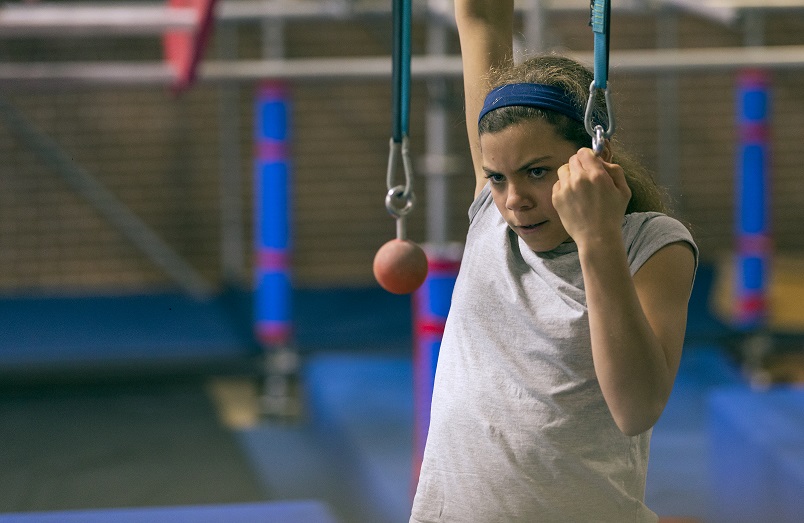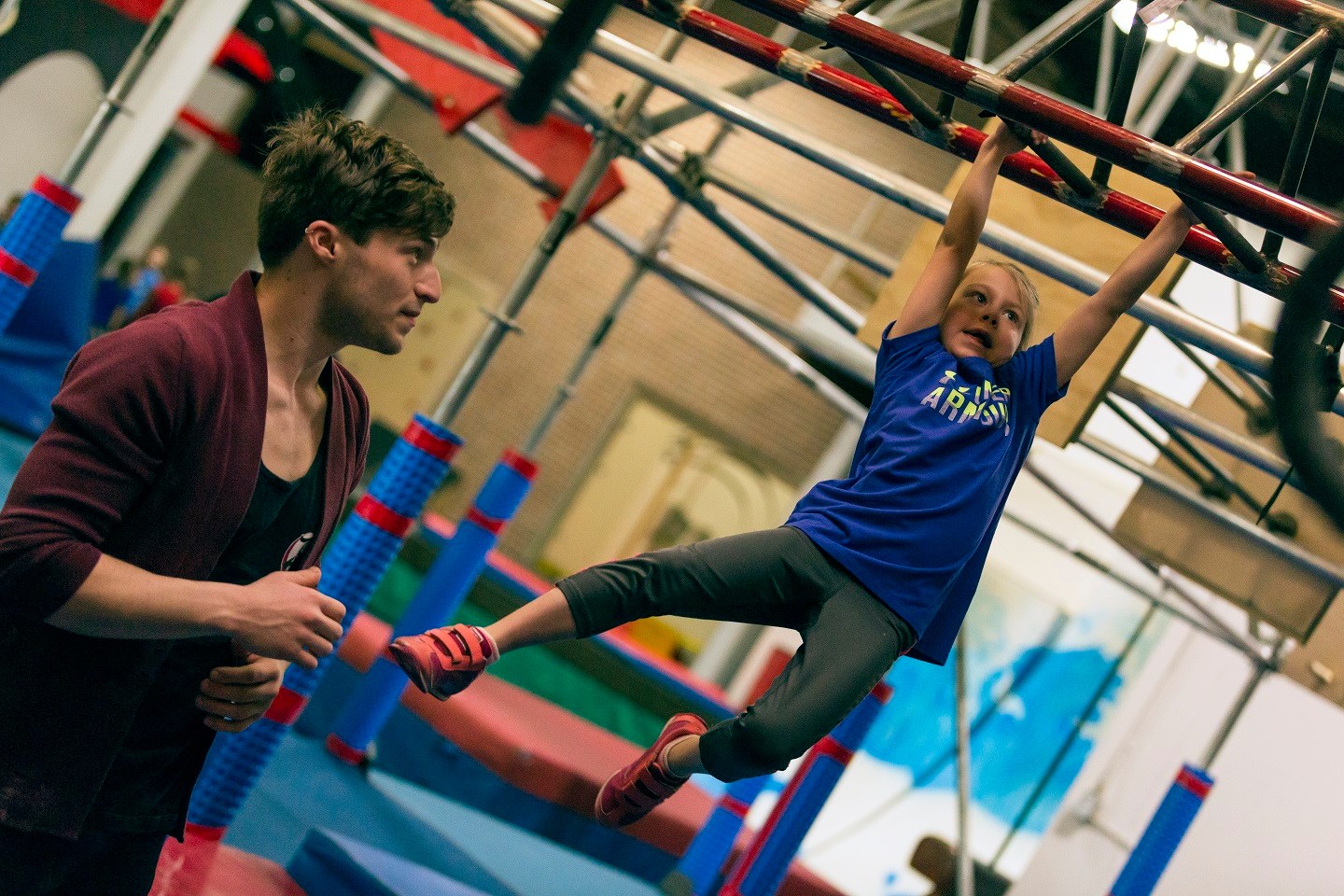 Flexibility, Strength, Endurance and Co-ordination will the main focus in this class.
Your kids will use their bodies for what they were made for:
Running, Jumping, Tumbling, Climbing, Swinging, Stretching, Crawling, Spinning and Balancing
NINJA WARRIOR CLASSES   
Fall / Winter Session - September 7 to January 31/2022 
---
MONDAY  - $450 + HST (18 classes)
4:30 - 5:30pm (AGE 6-9)
5:45 - 6:45pm (AGE 6-9) 

7:00 - 8:00pm (AGE 10-15)
---
TUESDAY - 

  $475 + HST (19 classes)         



4:30 - 5:30

PM (AGE 6-9)

 

   
5:45 - 6:45PM (AGE 6-9)

7:00 - 8:00PM (AGE 10-15)   
---
WEDNESDAY - $475 + HST (19 classes)
4:30 - 5:30PM (AGE 6-9)  

5:45 - 6:45PM (AGE 6-9)

 7:00 - 8:00PM (AGE 10-15)
---
THURSDAY - $475 + HST (19 classes)

4:30 - 5:30PM (AGE 6-9) 

5:45 - 6:45PM (AGE 6-9)

7:00 - 8:00PM (AGE 10-15)   
---
FRIDAY              

                            Competition Team only at 6:30pm (for more info email at niagara@zacadaninja.com)
---
SATURDAY - $475 + HST (19 classes)       
9:00 - 10:00AM (AGE 6-9)  

10:00 - 11:00AM (AGE10-15)  
   __________________________________________________________________________________________________________________________________________________________________________________________________________________________________________________                       
SUNDAY - $475 + HST (19 classes)
                           
10:00 - 11:00AM (AGE 6-9)
---
Prices listed are for the entire session but payments can be made on a monthly basis

A non refundable administration fee of $17.50 + HST will be added to the first months payment
For questions or more info please email us at niagara@zacadaninja.com